Features & Components Included
The Blue1 TC1 centrifugal pump is designed to handle the stringency of the DEF industry while providing economical, on-demand pumping for the end-user. This mid-range, high-performance pump is purpose-built for use with totes and tanks. Every TC1 comes with a Blue1 SureStop™ pressure switch that automatically senses inactivity with the pump. This 3/4 HP pump offers excellent lift and carry characteristics and will work with a wide variety of DEF applications.
Easy to install and operate, the TC1 is truly a powerful and robust system that is priced to provide exceptional value. It is not only economical and reliable, but a workhorse built for ultimate reliability.
High performance and quiet operation
Stainless steel motor shaft
Stainless steel housing
Exclusive design
Flow rate 7-10 GPM
115V 60Hz, 3/4 HP
High operating pressure (8 bar max)
You may also need:
101-411-1 High Flow Valve, 4 Cam, 275g Dip Tube
101-411-2 High Flow Valve, 4 Cam, 330g Dip Tube
911-009-0 High Flow 4 Cam Dispense Coupler w/90 Barb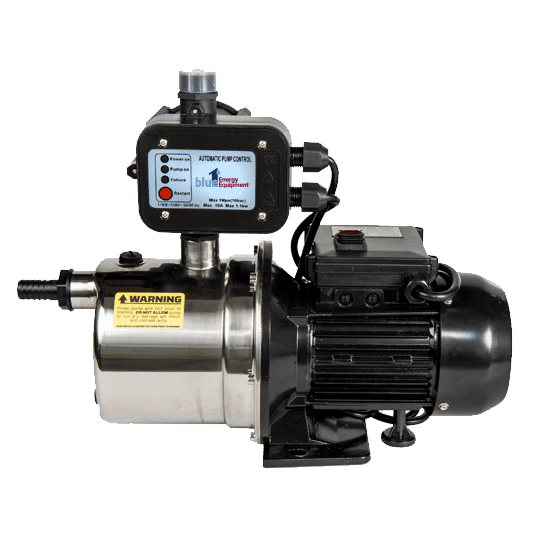 TC1